CLASSES IN THE METROPOLITAN AREA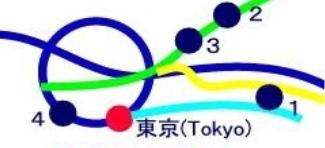 For further information
about carving classes
Click Āú(on the map)
1-Funabasi 2-Kanamati 3-Ayase
4-Meguro
Each classes is in the neighborhood
of the station

Visitors are welcome.
Wood Carving
of Buddhist Images
To carve a Buddhist images out of wood
innocently makes a heart peaceful too.
It is said that the effect that prevents
the aging of the brain and the body lies
in using the hands and the fingers.
Our classes begin with the most important
basics and teach you how to carve
the whole body of the image last.
It is possible for beginners to
learn the basics at any time.